Our second anniversary
On 22 February 2009, The Hammond Jazz Inventory celebrates its second anniversary. You can read more about that on
this page
where you can have a piece of the cake and leave your congratulations.
But we keep growing up
Apart from new content we have made several improvements to the site since the last newsletter:
You can subscribe to the newsletter on the homepage of The Hammond Jazz Inventory which is obviously unnecessary for you.
We created a page to help you create web links to us (see below).
We have added several music samples. You can listen to random samples here.
You will hardly notice, but the main menu is simplified.
We improved the article writing functionality and now we have more control over the final layout.
Right beneath the main menu on the homepage we list the newest releases added to The Hammond Jazz Inventory so you'll never miss out on a new album anymore.
Link to us
The success of a website is measured by the number of visitors of that site. The number of visitors is raised by the number of links to that site. This means you can help making The Hammond Jazz Inventory a success by placing a link from your website or myspace page to us. To help you with that we have created
this page
. From there you can simply copy the code to create a simple text link, or you can choose from three different banners: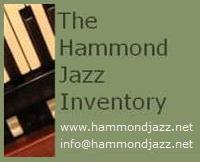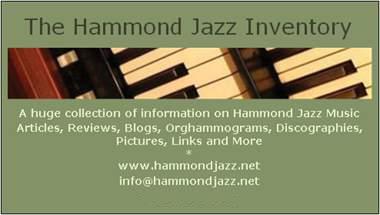 This is no spam
Whatever your mail program may say, this is no spam. If you think so nonetheless and you don't want to receive messages like this, click
this link
. If that doesn't work for whatever reason, copy the next link and paste it into your browser:
[UNSUBSCRIBE_LINK]
That's it for now
We hope you will visit and enjoy
The Hammond Jazz Inventory
Sincerely, Taeke S. Tuinstra on behalf of The Hammond Jazz Inventory.